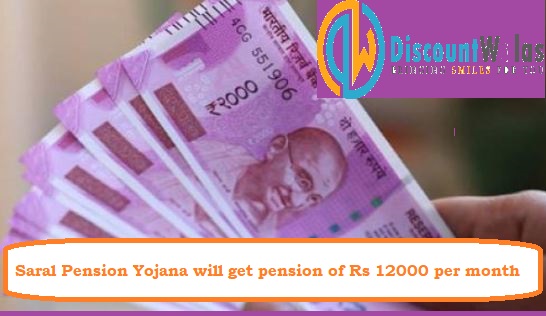 LIC Saral Pension Yojana | Most of the employed people are worried about what will be the source of their regular income after retirement. Let us tell you that this problem is more for the people working in the private sector, they do not get any kind of pension after the job. They have only accumulated capital to run their life. At the same time, his regular income is also not enough, which he can save a lot after meeting the daily expenses.
Invest in this policy of LIC for monthly pension
For this reason, most of the employed people keep looking for such investment options, by investing in which they can get regular income even after retirement. If you are also looking for such a plan, then you can invest in one such plan of LIC, Saral Pension Yojana. Saral Pension Scheme of Life Insurance Corporation of India is a good option, in this you get a pension of 12000 rupees every month. For this, you have to pay the premium amount just once, after that after 60 years you will start getting pension of Rs 12000 every month.
Account can be opened in this way
Life annuity with hundred percent return of purchase price is for a single life. As long as the pensioner is alive, he will continue to get pension. After his death the premium amount will be paid to the nominee. If you want, you can also take a pension scheme for joint life, in which both husband and wife get pension. In this, whoever survives for a long time, he will continue to get pension. After the death of both, the premium amount will be given to the nominee.
If you want, you can take this scheme both online or offline. In this scheme, you have to pay a minimum of Rs 12000 annually, there is no limit for maximum investment. This scheme is for the people of 40 to 80 years. In this plan, the policyholder will get the loan at any time after 6 months from the date of commencement of the policy.