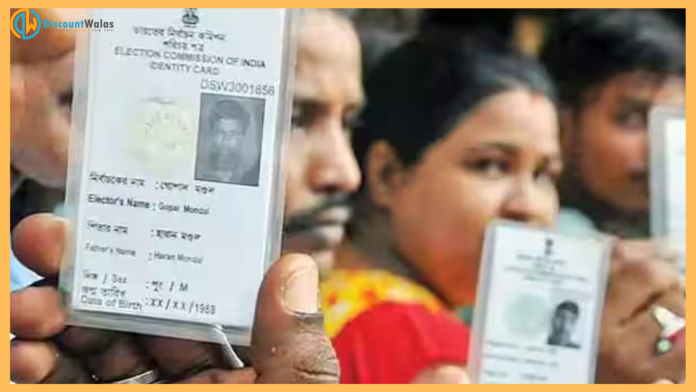 The Government of India has launched the National Voter Portal to help individuals apply online for Voter ID from the comfort of their homes. You can apply for a new Voter ID sitting at home by visiting the Voter Service Portal voterportal.eci.gov.in.
The election period in the country is very near. The Election Commission has announced the dates of assembly elections in five states. If you are 18 years old then you can also choose the government of your choice. For this you will have to vote and it is necessary to get a Voter ID for voting. Many times you have to visit offices several times to get a Voter ID Card. But now with the help of online this work has also become easier. Now you can apply for a new Voter ID Card even sitting at home.
Rules for making Voter ID
Under the Constitution of India, every person who has attained the age of 18 years becomes eligible to vote in elections. But for this it is mandatory to have Voter ID card. Voter ID is also known as Electoral Photo Identity Card. Earlier to apply as a voter one had to go to local offices. Now Government of India launched National Voter Portal to help individuals to apply online for Voter ID sitting at home. Citizens can register themselves as general voters and fill Form 6 online on the National Voters' Service Portal.
How to apply for Voter ID through online portal?
Step 1: Go to voter service portal voterportal.eci.gov.in .
Step 2: If you are a new user then create a login account. If you are an existing user then enter the asked credentials.
Step 3: Fill the following form for Voter ID.
Form 6 – This form is for 'First Time Voters' and 'Voters who have changed their constituency'.
• Form 6A – This is an election card application form for NRI voters.
• Form 8 – Fill this form for changes in data or information like name, age, address, photo, date of birth etc.
• Form 8A – For change of resident address in the same constituency.
Step 4: Upload relevant documents asked in the form and photo.
Step 5: Check all the filled details carefully and click on 'Submit' after confirming all the details.
What are the documents required for Voter ID Card?
To apply for a Voter ID card, certain documents need to be submitted to the Election Commission of India (ECI) or the respective State Election Commission. These documents serve as proof of identity, address and age, ensuring the authenticity and eligibility of the applicant. For Voter ID card application, passport size photograph, identity proof (PAN card, driving license, ration card any), age proof (Aadhar card, PAN card, driving license, Indian passport any).