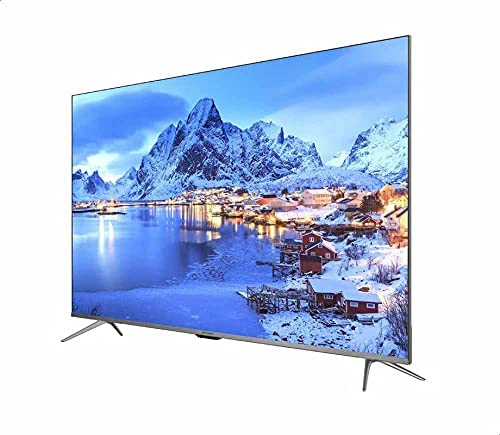 Smart TV big Discount : LeTV has launched the cheapest 65-inch smart TV. The TV comes with amazing features. Let's know the price and features of LeTV Super TV F65 Pro
Read Also: The price of the iPhone 14's three-camera phone has been revealed! Knowing this you will also say- OMG! please don't do this…
LeTV recently came under scrutiny after complaints were filed on the quality of Panda OEM TVs. A wide range of issues were raised concerning the Panda OEM lineup of low-quality TVs in many aspects; however, the company expects the new F65 Pro to keep the spotlight on the brand with the 65-inch display and outstanding features. The price of TV is very less. But it is great in terms of features. Let's know the price and features of LeTV Super TV F65 Pro..
Read Also: Electricity Bill New Update: Electricity will be available for free from next month! The government of this state took a big decision, know immediately
Must Know About, LeTV Super TV F65 Pro Specifications
The new Super TV features a 4K HDR screen with 95% color gamut coverage. It has MEMC Motion Compensation and M-Genuine Image Quality Engine, both of which output excellent picture quality. The TV has an EUI 8.0 system and supports voice control with wake-up within a range of 5 meters.
Read Also: Independence Special Big Offer: This beautiful smartphone is getting cheaper than Rs.8 thousand, check complete details here
LeTV Super TV F65 Pro Features, Must know
The F65 Pro Smart TV has two HDMI ports, 2 USB ports, RF and AV ports for various connectivity options. You can also connect the TV to the set-top box and support both wired and wireless networks.
 LeTV Super TV F65 Pro Price In India
The LeTV F65 Pro is available in China through JD.com and LeTV Mall. The price of the TV will be 2199 Yuan (Rs 25,945). There are no details yet on the global availability of the new 65-inch smart TV. It remains to be seen how complaints about the Panda OEM will affect the reception of the new TV in China.
Read Also: Electricity Bill: Electricity will be available for free from next month! The government of this state took a big decision, know the update